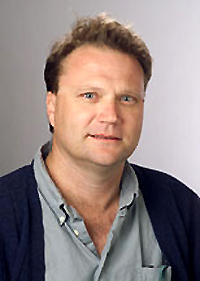 As Acting Chair of UCR's Political Science Department, I would like to welcome you to our 2005 Poli Sci Alumni Reunion. Whether you graduated in 1956 or 2004, we hope you will plan to join us for this first-ever get-together.

Here's what you'll get out of this experience. an opportunity to:
Connect with friends and meet other classmates with whom you may have lost touch.
Reconnect with faculty members - current, emeriti, and other who may have joined another institution - who are just as interested in meeting you as you are with them.
Learn more about the current focus of the UCR Political Science Department and the research projects being conducted by faculty and graduate and undergraduate students.
Discuss a variety of policy issues with faculty and alumni who are actively working in health care, governing and elections, California state politics, and other "hot button" topics of interest.
Find out how you can contribute to UCR's growth, well-being, and success in providing an outstanding education to students interested in public service.
... and have lots of fun.

So please, let us hear from you. If you can't make it to the reunion, take advantage of the message board, testimonials and scrapbook on this website. We are especially interested in knowing what you may be doing now. Submissions will be posted in the coming months on the Department website in addition to the reunion site.
Sincerely,
Dr. Shaun Bowler
Acting Chair, UCR Department of Political Science